Our biggest focus is propelling teens into their future and not being stuck in the past or living from that place of trauma. Heal from that and be able to move forward. Teach how to live going forward. A marriage between healing from the past, creating meaning, and moving forward with resilience.
While we cannot erase the experiences of our past, we help our students to build strength and resiliency so that their trauma does not define them or control the outcome of their future. Difficult experiences from their past can help shape their future to be strong and healthy. With the help of New Haven's loving and specialized care, daughters can realize this bright future.
Trauma-Informed Treatment
What is trauma? Simply put, trauma happens when something is too big, or happens too fast, for the brain to process. The brain gets stuck in "danger mode".  A person who has experienced a traumatic stress will continue to feel the effects of it until they are able to work through the situation.
Traumatic events are an unfortunate, but a prevalent theme in our society. Many individuals believe they have not experienced trauma because their experience doesn't compare to that of war veterans or victims of natural disasters. The truth is that trauma, and thereby traumatic stress, comes in many forms. As a parent looking into a treatment program for your daughter, you are experiencing a traumatic event. Behavioral health symptoms become disruptive in your family's function.
You might have experienced the need to sleep on your daughter's bedroom floor, check on her when she's out of sight, or track her phone throughout the day. On other days you might wonder if she's going to throw her lunch away, or fear she'll fail her classes because she's too depressed to get out of bed. These are not fears a parent should have to experience, and the overwhelming stress of it can become a traumatic event.
For your daughter, a traumatic event may have been the beginning of her struggles, or it might be a result of them. Self-destructive behavior is often among the symptoms of PTSD in teens, but can also cause traumatic stress in your daughter. Using trauma-informed care in our treatment program ensures that your family leaves healthy, connected, and empowered.
Post Traumatic Growth Mindset
When utilizing our post-traumatic growth approach, our clinicians are focused on helping your daughter and each family member to understand the core issue* and help them change the narrative around destructive beliefs. We will help increase each student's inner strength, develop closer and deeper relationships with family and friends, gain an enhanced appreciation for life, and help foster a stronger sense of meaning and purpose. With this approach, we can better focus on the mechanisms that will help the system move forward from functioning as a traumatized system.
We will integrate other clinical modalities depending on the needs of each student and family.
*Our Core Issue Model is a model developed internally to look beyond the unhealthy behaviors, and intense emotions to better understand the negative beliefs that are driving them.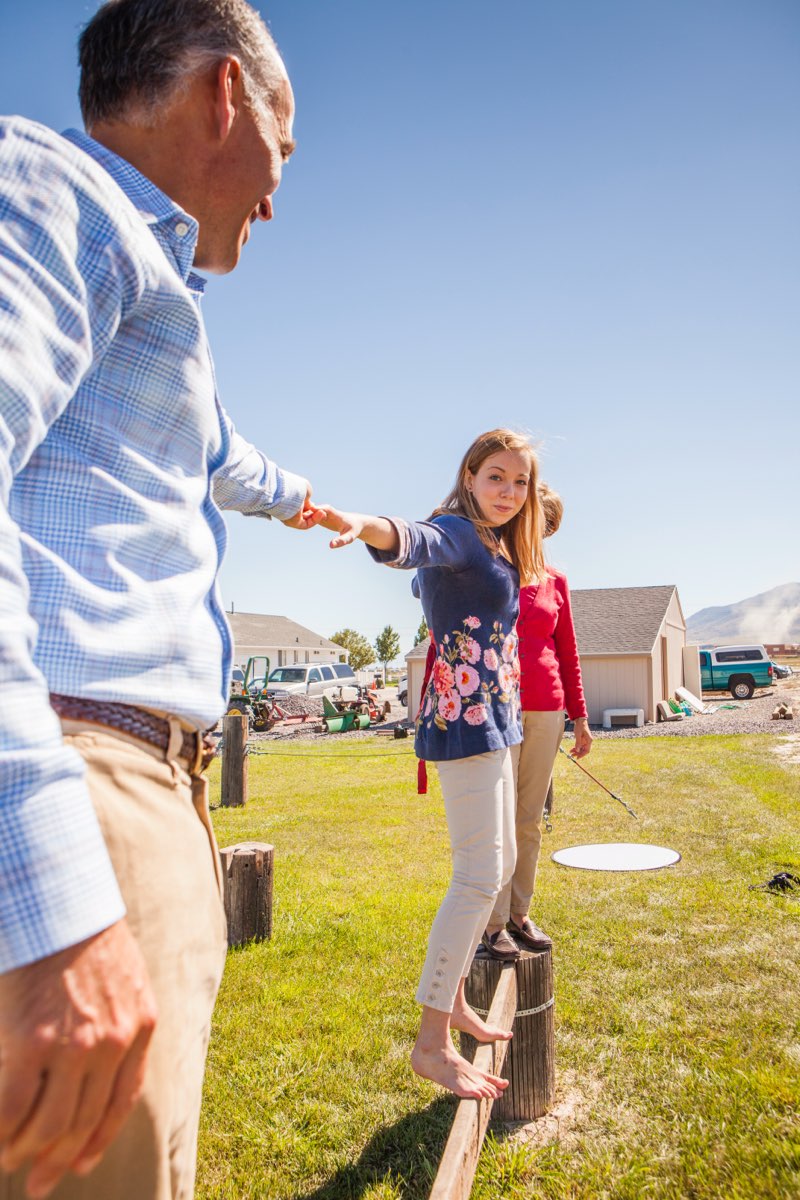 Get Confidential Help Today
New Haven is open year round, so feel free to contact us anytime with questions, requests, or to talk to one of our staff members. Just call, email, or fill out the form to let us know how we can help you.