I have great relationships with my family today - ups and downs, but we are able to communicate our feelings today and have open and honest conversations.
My life has drastically changed since New Haven. I went to college at 17 and played college soccer and had to readjust to "normal" life. I was still uncomfortable to a degree since having structure at New Haven was prevalent to me for over a year being there. I moved to try out art school and that turned out not to be for me twice.
I moved back to where I found art school and got a job offer to be a house manager for women with eating disorders near the Atlanta area at a non-profit. At the same time, I accepted a full-time position at a residential treatment center working as a client advocate technician for those suffering from alcohol and drug addiction and their own darkness.
"Everyday is a blessing, but that does not mean it is easy. I have my meltdowns and tears. HOWEVER, I thank New Haven for teaching how to manage all these strong feelings."
I found a love to want to help people through how I was helped at New Haven. I moved to the mountains to focus on getting a free education- EMT school and eventually paramedic school. I lived in the mountains for 4.5 years and completed all my educational requirements to lead me back to Savannah, GA where I had originally moved when moving out of state from NY. I also was a volunteer firefighter in the mountains.
I recently moved back to Savannah a little less than a month ago and 3 days ago I became a paramedic. I am currently sober and have been since before coming to New Haven... so around almost 12 years. Currently adjusting to being back in the city life of beautiful Savannah.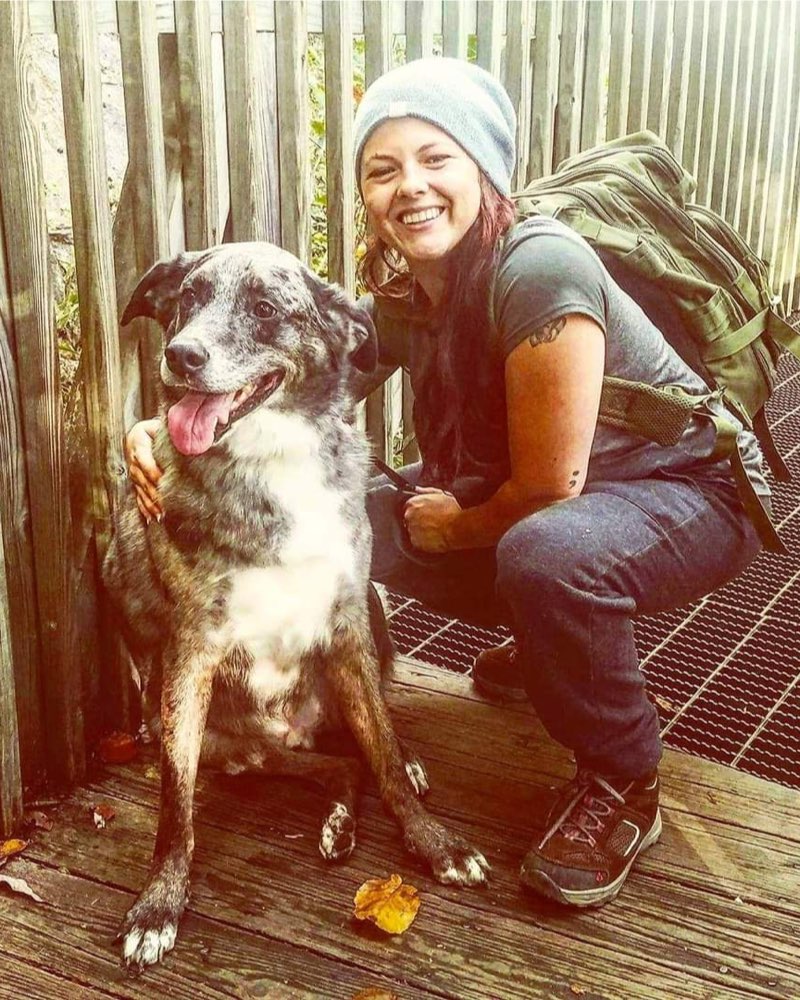 How would you describe your family relationships now?
I have great relationships with my family today - ups and downs, but we are able to communicate our feelings today and have open and honest conversations. A lot of my issues stemmed from feeling abandoned since I was adopted and 3 years ago I met my biological mother to gain closure in wondering and to have an open mind to forgive her and yet also be grateful for giving me up to be apart of a wonderful family today.
I am grateful to have the parents I do and for finding the consultant through research to get me to where I needed to be. I remember meeting him and sitting down and discussing my options and what would be the best option for me. He was a very nice man.
What part of New Haven was most helpful?
New Haven definitely gave me tools to transition home and gain a new perspective on life and some insight on what more there is to life when you have healthy relationships. What was most valuable to me while at New Haven was having staff that seemed to care and listen and for me to be able to work on many aspects of my life in an honest and cathartic way. I was able to experience fun and felt the love from my peers and staff while at New Haven which made my experience memorable.
Overall, I am grateful for the time spent at New Haven as I learned a lot, and am just one example to girls who may be in a dark place that there is a lot more to life than what may seem like a very dark or rough time now- Granted, everyone has different lives and experiences to shape them and influence them into who they are or will become in a negative or positive way, but even if so, the experience I had at New Haven gave me a glimpse that life could and would get better. I miss the beautiful scenery and mountains and hope to eventually take a trip out to Utah and come visit again one day."
Read More Alumni Stories:
Get Confidential Help Today
New Haven is open year round, so feel free to contact us anytime with questions, requests, or to talk to one of our staff members. Just call, email, or fill out the form to let us know how we can help you.