Healing Families. Empowering Girls.
As you have undoubtedly found, healing your child with behavioral health challenges is a complex process. Since 1995, New Haven has been helping families get their child back. While students and families coming to New Haven will experience a wide range of emotions, most everyone feels these three things: hopeless, helpless, and out of control. Our program is designed to give that control back through empowerment.
New Haven's treatment program is renowned in its expertise as family experiential specialists, post traumatic growth experts, and for its college prep approach to academics. This foundation provides every student and family with the healing and support they need for long-term growth and success.
Family Experiential Specialists
Family involvement and participation in the therapeutic change process exponentially increases treatment effect. Skilled clinicians and certified recreational therapists use a variety of experiential activities to help facilitate the individual growth of each family member while also helping all family members feel a deep sense of connection and belonging.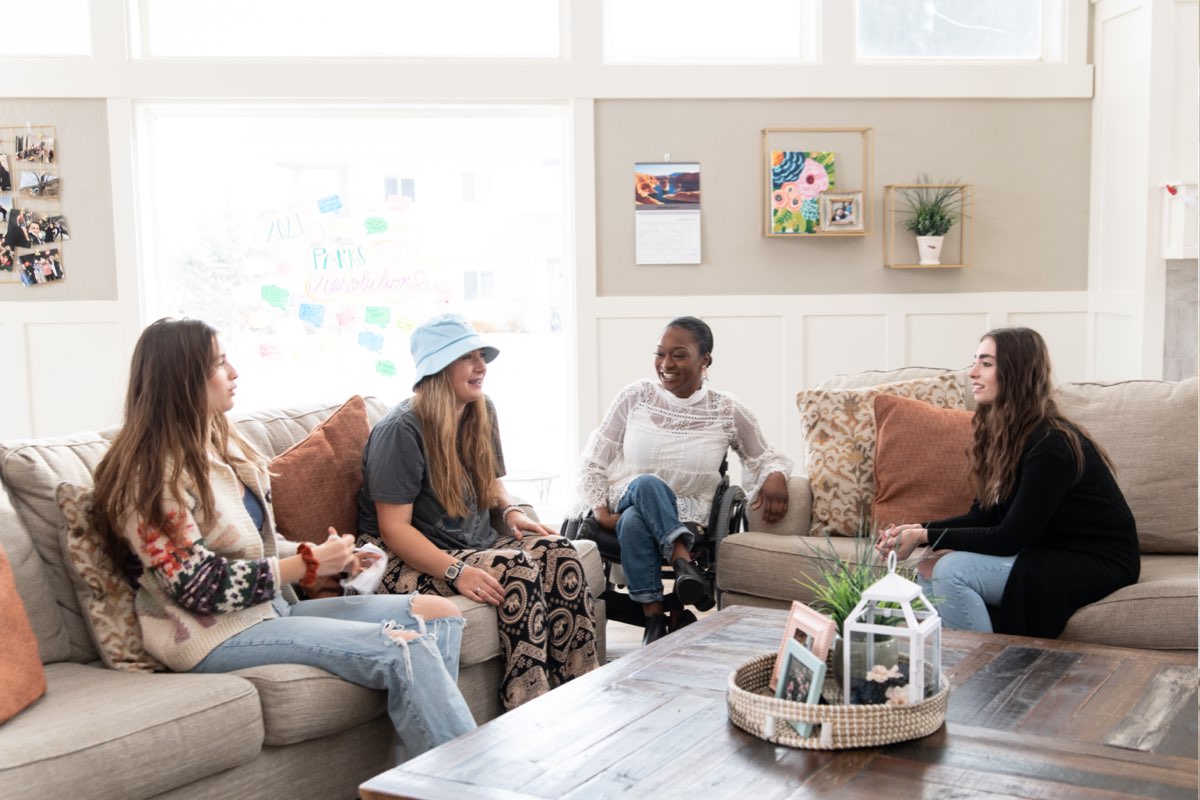 Many of our students and families have experienced significant trauma prior to treatment. At New Haven, we help families understand that not only can they heal from trauma but ultimately they can experience significant increases in resilience, empathy, and connection with others.
New Haven school is intentionally designed to provide a rigorous college preparatory classroom environment to challenge and intellectually stimulate our high achieving students.
We empower our students by giving them clear accountability, responsibilities, and therapeutic education. You and your child will have an active part in creating your family's Master Treatment Plan and being involved with the treatment team. For a student struggling with the effects of trauma, depression, anxiety, and other significant emotional and mental health issues, having a voice in her own treatment and recovery is crucial.
Get Confidential Help Today
New Haven is open year round, so feel free to contact us anytime with questions, requests, or to talk to one of our staff members. Just call, email, or fill out the form to let us know how we can help you.