Healing Families. Empowering Girls.
We are a residential treatment center and boarding school for teenage girls.  We empower your daughter with the same skills we would want our own daughters to have to heal from life's traumas.
We provide her with residential treatment and advanced academics in a comfortable, home-like environment.  Our expert therapists facilitate healing through an emphatic focus on the family, allowing your daughter and family to find peace with the past and move forward as healthy, connected individuals.
"I thank New Haven for teaching how to manage all these strong feelings. How to accept what I can't control. New Haven taught me how to cope with the best and the worst."
"I look back and see the past as merely steppingstones to the bright future ahead."
Goldie - Alumni Student - 2010
"I didn't leave a perfect child, but I did leave more open to the process of investigating myself. It saved my life."
Erica - Alumni Student - 2008
Residential Treatment Center and Boarding School for Teenage Girls
At New Haven, we base our treatment decisions on a simple question: What would I want for my daughter? We know that underneath her struggles – whether, with depression, anxiety, traumatic stress, substance abuse, an eating disorder, or another challenging emotional issue – your daughter is still there, waiting to be discovered, loved back to wholeness, and reunited with her family.
After twenty years of working together, our treatment team is one of the most experienced in the field of girls' adolescent treatment. We know from experience that girls struggling with complex emotional and behavioral issues need access to a variety of proven therapies. Experience has also taught us that even the most clinically sophisticated approaches to treatment are only effective if those delivering them come from a place of connection, compassion, and hope.
Clinical excellence. The warmth and love of a home away from home. That's what we'd want for our daughters. So that's what we provide for yours.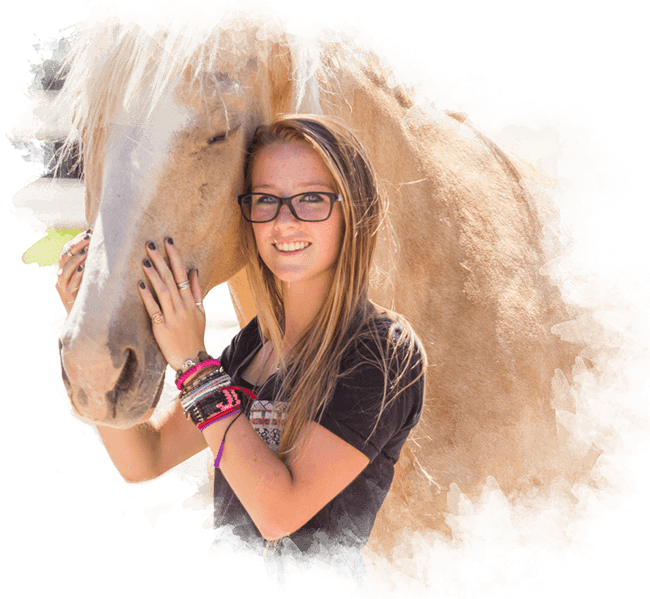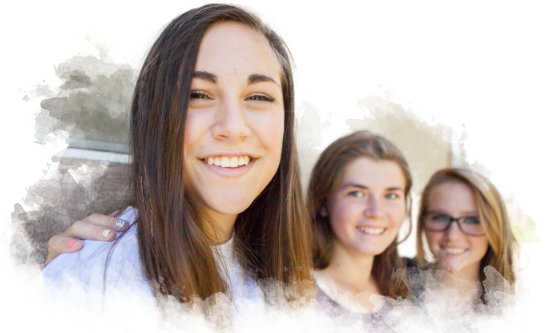 New Haven empowers adolescent girls, ages 14-18, with the skills to overcome life's traumas. The word that comes to mind when describing the girls who come to New Haven, is powerful. Your daughter's among the leaders of tomorrow. She is intelligent and capable. Unfortunately, you know too well what happens when your daughter uses her capabilities to sneak out of the house to meet "friends." And you know how it feels when she uses her intelligence to make you feel like an inadequate parent. In these moments, your daughter is reacting from the emotional wounds she carries.
Your daughter's treatment program should be specifically designed to heal those wounds. We provide all-girls residential treatment in a safe, comforting, home-like environment. Our intensive family program and AP academics ensure that your daughter returns home healed, connected to your family, and prepared for the rest of her life.
We specialize in complex issues such as traumatic stress, family problems, relationship issues, depression, anxiety, self-harm, suicidal idealization, attachment, eating disorders, substance abuse, and personality disorders. Most of the students we work with are struggling with two or more of these challenges.
Traumatic Stress
Many of our students have experienced a negative event that altered her view of the world. Traumatic stress can cause--of be compounded by--other mental health disorders. Our trauma-informed staff and therapists will help your daughter process through these difficult emotions. After trauma is addressed, your daughter will be able to address co-occurring disorders and improve her quality of life.
Family Problems
New Haven is known for our passion in helping families with complex issues. These issues include, but are not limited to, relational issues between parent and child, adoption, divorce, and family traumatic stress. Most families placing their daughter in residential treatment are experiencing traumatic stress due to their daughter's behavioral health issues.
Relationship Issues
The platform of our program is building real, genuine relationships with each student and family. As she experiences and practices having healthy relationships, your daughter will work through the relational challenges she has with family, peers, men, and others.
Depression
Depression is common among teens and can be debilitating. Depression is frequently seen with other mental health disorders, including anxiety and eating disorders. New Haven understands that your daughter can't just "snap out of it" and needs comprehensive treatment to address these treatment issues.
Anxiety
Anxiety is a mental health disorder that can affect all aspects of living. An anxious child may struggle with school, relationships, and co-occurring disorders. Obsessive-compulsive disorder (OCD) is another mental illness sometimes seen in a child with anxiety. In our program, your daughter will learn and practice skills to combat anxiety.
Self Harm
Self-injurious behavior is common for a child experiencing emotional pain or traumatic stress. Your daughter will be with a staff at all times until the treatment team trusts that she will keep herself safe. As your daughter processes through these difficult emotions, she will also learn skills to cope with urges in a safe and productive way.
Suicidal Ideation
A child's suicide attempt is a major cause of family traumatic stress. Few things can compare with the fear and worry family members have after this experience. New Haven keeps your daughter safe through constant supervision and awareness of her emotional states. We will also focus on helping your family overcome the fear and mistrust that comes when a child is contemplating ending her life.
Attachment
Many of our students come to us with attachment disorders, including reactive attachment disorder or attachment issues stemming from adoption. New Haven's relational approach to healing can be especially effective for these families as their daughters learn to build and maintain healthy relationships.
Eating Disorders
Once your daughter is medically stable, we invite your family to heal from the underlying causes of the eating disorder at New Haven. Eating disorders are a serious mental illness that require a team of savvy professionals to treat. At this level of care, your family will be able to focus on strengthening relationships and lasting recovery.
Substance Abuse
New Haven offers a substance abuse and addiction track within our treatment program. While the majority of the program remains the same, our students struggling with addiction, including alcohol and drug addiction, will take part in our recovery program. This includes additional values assignments and recovery group counseling.
Personality Disorders
While we treat several personality disorders at New Haven, the one we see most frequently is Borderline Personality Disorder. The volatile emotions, impulsivity, and unstable relationships associated with BPD are frightening and draining for families. New Haven's focus on constant coaching in relationships, combined with our world class clinical services, are successful in treating these symptoms.
Choosing the right treatment program for your daughter is one of the most difficult decisions you'll make as a parent. Read more about our trauma-informed care, therapy modalities, academics, outcome data, and accreditation to see if we're the best fit for your family.
Everyone's path to New Haven looks a little different. Some families have been through several different treatment programs, while others are looking for their first placement. No matter where you are in the journey, we look forward to helping you heal your family.
Hospitalization
Many families come to us after their daughter has been hospitalized. An inpatient treatment program is an excellent option for stabilizing your child while she is in acute distress. After stabilization, your daughter may be in need of long-term care. A residential treatment program will give her the time and space she needs to truly address the challenges she is facing.
Wilderness Therapy
Wilderness therapy is an adventure-based treatment that typically lasts two to three months. It's very common for teens to need residential care after completing a wilderness therapy program. We will work with your child to honor the work she has done in wilderness therapy.
Other Residential Treatment Centers
Occasionally, a family will find that the treatment facility they chose for their daughter is not the best fit. A portion of our families have chosen to move their daughter to us directly from another residential program. In these cases, we will work with your family to honor the work already done. You won't be starting over.
Boarding Schools
Therapeutic boarding schools offer a similar treatment environment, but at a lower intensity. These schools do well with teens in need of more structure and therapeutic support than they had at home. Some of our students have started in a boarding school environment, but are in need of a higher level of care. New Haven offers a higher staffing ratio, more therapy hours, and increased supervision.
Day Patient Programs
Many students come to us after participating in community-based care, including partial hospitalization programs (PHP). Partial hospitalization, also called day treatment, offers full days of therapeutic groups and activities. However, in these programs, the child will return home for nights and weekends. A residential treatment facility is often the next step for families when a PHP program isn't providing their child enough support.
Intensive Outpatient or Individual Therapy
Some of our students come to us directly from outpatient treatment or an intensive outpatient program. When parents realize that their child is in need of a greater therapeutic community, a residential treatment program may be the best option.
Testimonials
Don't just take our word for it.
"It is true to say that I've changed, but it goes so much deeper than that- I have remembered who I am - I have remembered my truest self, and I never would have thought it, but I LOVE WHO THAT IS."
"Thank God there is a place like New Haven and that there are people so dedicated to healing the broken hearted. You gave us comfort in a time of great need, and hope when there was very little. You told us you would take care of our loved one and you did."
"You saved my life. (I know what you are probably thinking, because I can picture you saying it…,"I didn't save your life, you saved your life.") That is true, but you know what? I wouldn't have, not for all the money in the world, until you came along."
"With a few words, carefully chosen and carefully placed, you helped our marriage, and helped bring our family from despair to happiness."
As treatment programs proliferate and become more specialized, more and more programs are now designed to address specific needs, such as non-verbal learning disabilities, single-diagnosis and dual diagnosis substance abuse disorders, eating disorders, and so on. Behavioral healthcare providers, along with mainstream educators, are also discovering the power of gender-specialized treatment. Many researchers and practitioners…
Read More